Image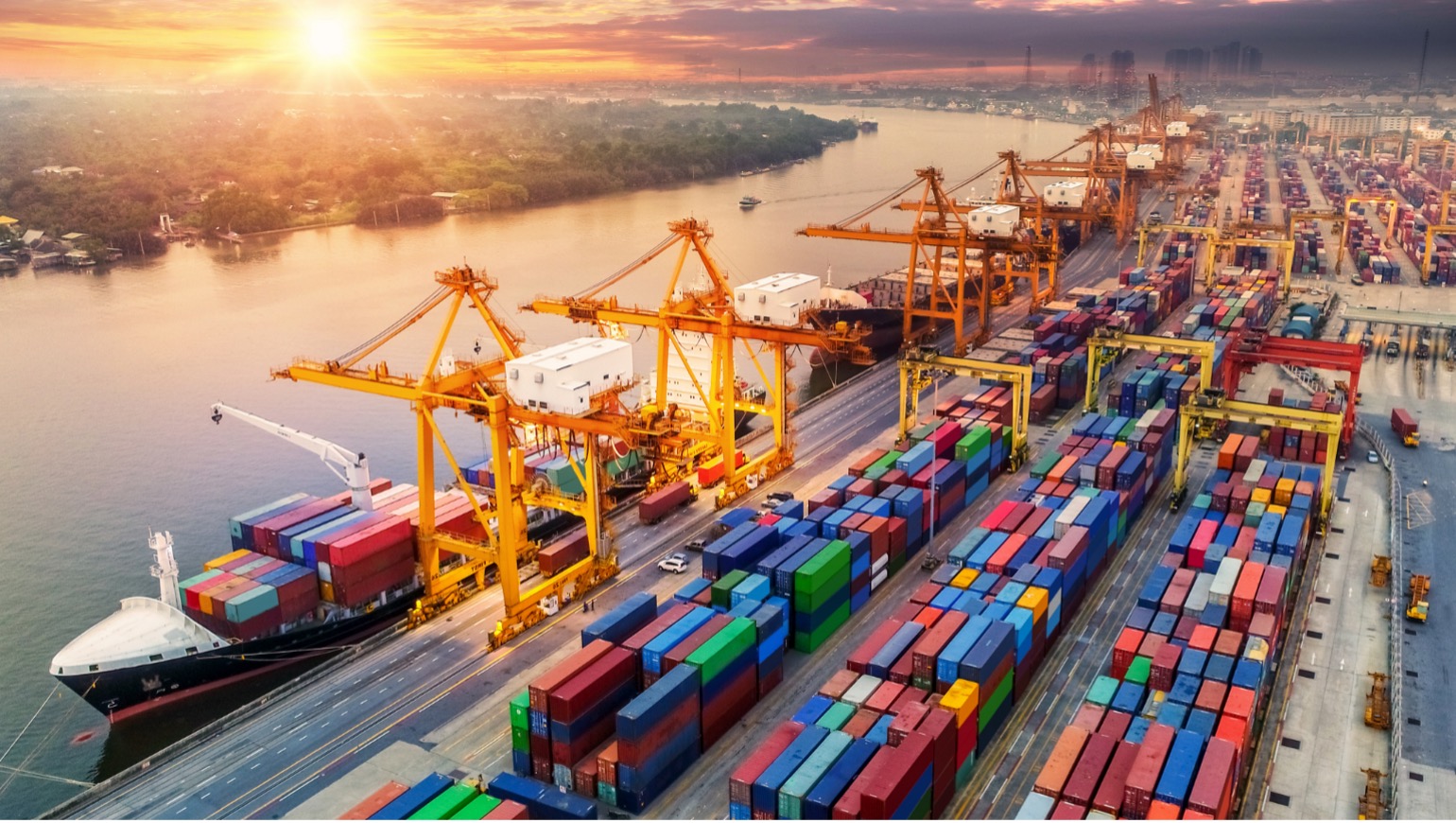 Vietnam Supply Chain: Insights into Current Challenges
Article by Karlheinz Zuerl*
In recent years, the supply chain in Vietnam has contributed to the production and business activities of many enterprises, as well as to the overall operation of the economy. The flow of goods and services circulating in the market is increasingly rich, improving in quality and satisfying customers' needs.
However, the supply chain in Vietnam is still at a low level of development, which has not fully promoted the function of integrating economic organizations and activities into the national economic system. In addition, the spread of COVID-19 has disrupted the way global supply chains operate, making it difficult for enterprises in any country, including Vietnam, to model and assess risks. The supply chain practices of the past will no longer be conducive to supporting the future marketplace.
In this article, we'll take a look at the major supply chain issues, showing the results, limitations, and causes throughout the system.
The impact of global turmoil
Global unrest poses the greatest risk to Vietnamese manufacturing. Although Vietnam is a country that imports raw materials to produce export goods, it is heavily dependent on foreign countries for inputs, leading to difficulties and dramatic price increases.
After Russia invaded Ukraine, Hanoi warned of downstream shocks to supplies, which were already suffering from China's decision to tighten its land border with Vietnam in December. On top of that, there is now a COVID shutdown in China, which includes the world's busiest port in Shanghai.
As a result of China's phased COVID measures, enterprises in Vietnam are struggling to manage supply chain disruptions, especially in raw material supply and exports, as China usually supplies a large number of materials used by many industries in Vietnam for production.
This not only holds back production, but also makes it difficult for some enterprises to complete their export orders. If raw materials cannot be imported for production, the company's order will not be delivered on time, causing customers to cancel the contract.
Exports of agricultural products to China - one of the main consumers of Vietnamese products - have also been negatively affected by stricter customs inspections and procedures. Export containers are facing weeks of delays and even turnarounds at entry gates. Fruit and vegetable exports to China fell by 25% year-on-year in the first quarter of 2022.
Current challenges across the 4 stages of the supply chain in Vietnam
According to a survey conducted by KPMG (2021), there are some of the key challenges highlighted across the 4 stages of the supply chain for Vietnam: Plan, Source, Make and Deliver.
Plan - Lack of long-term planning
Strategic and integrated planning is essential to maximize supply chain effectiveness, as it ensures alignment between supply chain operations and business direction. However, most companies focus their efforts on short-term planning with a lack of accuracy in the forecasting process and real-time visibility of costs, service levels, inventory, etc. across the end-to-end supply chain.
Another key issue is that each department within the supply chain tends to pursue its own priorities rather than following a unified course. As a result, even when the organization's workforce appears to be engaged in planning activities, companies still experience repeated failures with mismatched supply and demand, slow-moving inventory, and lost revenue.
Source - Lack of local supply base
At this stage, companies need to select suppliers to provide the items and services they need to develop their products. However, most companies struggle with the uncertainty of supplier delivery and the lack of a qualified supply base for alternative sources, which disrupts production and distribution.
One of the major causes of these pain points is that companies are trying to control operational procurement, but are not investing in the right sourcing and category strategies. Procurement is too focused on price rather than service quality. Category management, supplier relationships and risk management are among the key areas that can add significant value in generating cost savings and improving supply stability, but are cuMake - Low Manufacturing Capability
Manufacturing is the backbone of the enterprise, and manufacturing efficiency has a major impact on business performance. However, companies are still struggling to figure out how to increase their manufacturing capacity. Changeovers are common because supply planning and production planning are not well integrated.
Lack of or inadequate maintenance leads to frequent equipment failures and unexpected shutdowns. Inefficient hiring processes and talent shortages also make it difficult to improve production quality. These top concerns require a holistic strategy to strengthen shop floor practices and improve manufacturing performance.
Delivery - Challenges for the Delivery Stage
The delivery stage is often referred to as the logistics stage, where products are delivered from the supplier to the customer at the specified location.
Inadequate infrastructure is one of the major problems facing the logistics sector today. Domestic enterprises have not fully established a multimodal transport corridor, while the demand for high-quality transshipment is still growing. The operational efficiency of Vietnam's seaport is very low due to the lack of proper infrastructure.
The other two major constraints for the delivery stage are cost-to-serve management and warehouse management. Companies struggle to collect and analyze data to identify specific areas for improvement, even though they understand the value of cost-to-serve visibility.
The supply of warehouse rental space is currently insufficient to meet demand due to limited floor space. The construction of warehouses and depots in three regions, along with the system of wharves, roads, and warehouses, is still in its early stages and is not complete, so it only meets the needs for import and export, rather than domestic demand, especially the demand for e-logistics.
Therefore, the optimization of warehouse operations is also a potential area of improvement that most enterprises need to make serious efforts.
Other existing concerns
Human resources
According to statistics from the Vietnam Logistics Business Association (VLA), foreign companies account for 80% of Vietnam's logistics market. Local companies offering single services and small segments find it difficult to compete with foreign companies that have access to much more capital and manpower.
Vietnam lacks logistics human resources in both quantity and quality, especially highly qualified personnel at the management level and logistics experts who are familiar with national laws to apply and use them effectively in their work.
Technology and digital solutions
Although logistics companies are aware of the application of technology to their business activities, they are still slow to adapt to the digital transition and are out of touch with current technology.
While emerging supply chain technology trends such as AI, big data, Internet of Things (IoT), digital twins, and blockchain are being considered in more mature markets, supply chain leaders in Vietnam seem to place more emphasis on getting the basics right.
Spending on logistics services
The Covid-19 pandemic disrupted the global supply chain, and at the same time, freight costs rose significantly, especially on routes to Europe and America. Mr. Dang Dinh Long, Director of Mega A Trading Investment Joint Stock Company, reflected that after several instances of port closures in China, freight rates immediately increased by 15-20%.
Recently, the conflict between Russia and Ukraine has pushed up the price of oil and many kinds of raw materials and fuels, making import and export costs a burden beyond the tolerance of many companies.
High freight rates, which are expected to remain high through 2023, are one of the biggest challenges for businesses. The fact that Vietnam's logistics costs are much higher than the global average leads to an increase in the cost of goods, reducing the country's competitive advantage over other countries in the region.
Vietnam's economic integration with the rest of the world is progressing, and the size of the market for logistics services is growing. Therefore, it is critical for Vietnamese companies to develop strategies to minimize supply chain disruptions in the face of global uncertainty and reap the benefits of overseas investment.rrently undervalued.
* About the Author Karlheinz Zuerl
A native of Germany, Karlheinz has been a manager in various international projects with well-known original equipment manufacturers in Europe, America, and Asia. Mr. Zuerl's professional experience in Japan, Korea, China, Malaysia, Vietnam and India as well as his fusion with the Asian business culture and the Chinese way of life have broadened his overall perspective.
Since 2005, Karlheinz has worked as a Purchasing Director and General Manager in Asia, where he gained tremendous experience and in-depth knowledge in cost reduction activities, strategy, business development and operations, blended with Asian business culture.
Since 1999, Karlheinz has lectured extensively and successfully published books, audio books and e-books in German and English.
For more than 20 years, he has worked as a consultant, coach, and facilitator for companies in quality assurance, purchasing, and business negotiations in Asia, primarily in the automotive, mechanical engineering, electrical and electronics, and vehicle electrification industries.
For his clients, his focus is to increase profit and quality with his team from Sales and BD, MFG, TPS, QM, TPM, SC, HR, FIN, and IT and ENG.
Mr. Zuerl holds a Masters Degree in Mechanical and Industrial Engineering. He has more than 34 years of international work experience in sales, restructuring, industrial process engineering and manufacturing, e.g. BMW, General Motors, Valeo, Bosch, Schaeffler, Zapi, RVT and ABP.
He has worked in companies large and small and therefore understands the methods used to start up and develop a business. He is the person to talk to if you have challenges in Asia in business development, change processes and methods, prioritization of team skills, EBITDA, sales, costs, timing, quality or/and working atmosphere and you do not know how to fix it in a short time.
Therefore, all his coaching, consulting, interim management work, articles, books and e-books are practical and useful experience for all people who like to deal with culture, communication, technology, strategies, engineering, management, etc.
Since 2005 he has been living in Asia and since 2013 he has been managing various production facilities and sales units for European companies. He is the founder of German Technology & Engineering Cooperation (GTEC) and GTEC Profit Growth Academy. He also has his own trademarks in China with ECOCUT (effective cost reduction) and SPECTRA (supplier process evaluation and cost transparency).
Contact the author via email: contact

gtec [dot] asia